How To Reapply For A Job You Declined? (Tactful Tips)
A lot of emotional energy goes into job seeking, and rejections are part of the process. Sometimes you are rejected by an employer, and other times you are the one doing the rejecting.  
It's not uncommon for a first choice candidate to turn down a job offer according to serial interviewer Michael Colao. Normally those who are sought by one company will have offers on the table from several more at the same time. Very often an alternate is lined up by the hiring team should the first choice reject the offer they're presented.
In this scenario, very often there's a window of time where the position remains unfilled despite the interview process having concluded. This opens up the opportunity to reapply for the job you previously declined or had second thoughts over. Job interviews can be nerve-wracking enough the first time around, and when you know you already had an offer on the table there is even more on the line. 
To give you and your prospective employer confidence, read on to learn how to re-establish contact, and crucially what to say.
Start by being honest, it will benefit both parties
Transparency is the key to rebuilding any relationship that may have been dented and so the first step is to be honest about why you turned down the offer in the first place. 
Maybe you accepted a different job offer that subsequently fell through and is no longer available, or perhaps your decision was made because of financial concerns. If salary was the sticking point, that's ok to mention too. 
Jim Hopkinson's well received short course on Udemy, 'How to negotiate a new job offer', lets you know how to handle the nuances of salary negotiation without crossing any boundaries, and has resulted in an average salary increase of $5,000 amongst former students. 
Whatever the reason, the employer or hiring manager may have felt let down if they invested time interviewing and offering the job to someone that ended up not accepting the position. 
They need to be assured that you will not be offered the job a second time just to turn it down again, or be accepting the role only to immediately be on the lookout for a new position or an instant pay rise. 
So the first step is to prepare and be ready to discuss your reasons for why you turned down the job and why you have had a change of heart.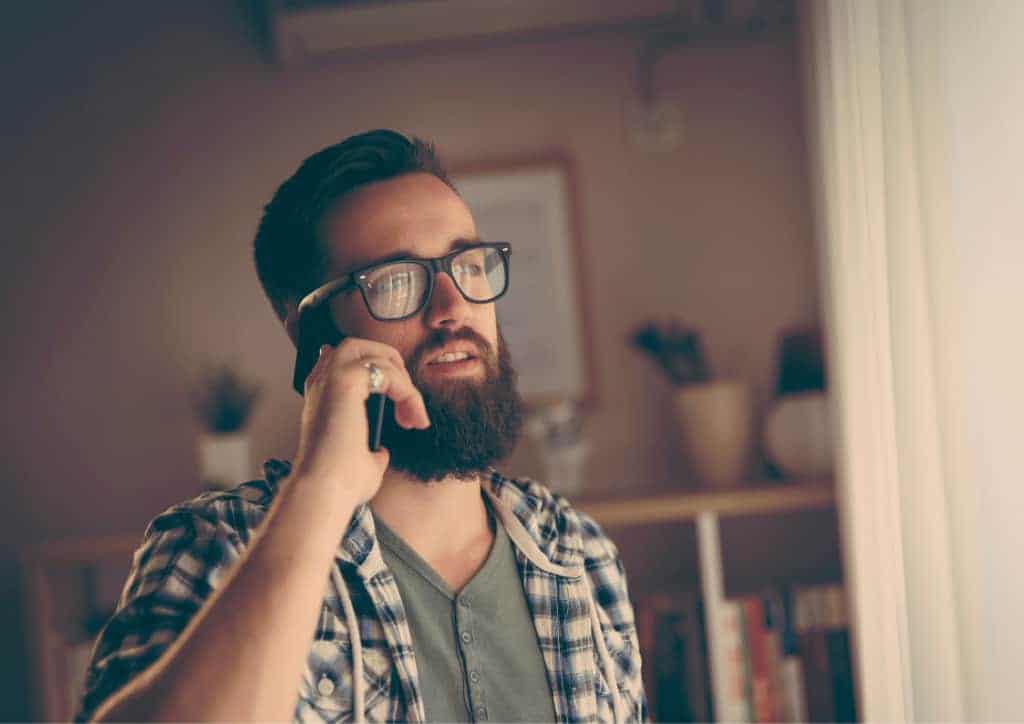 Who from the interview process should you contact to express interest?
Now that you have decided to reapply it's time to determine whom to contact. 
It is important to follow the company's chain of command for hiring. So, even if you were interviewed and offered the job by the President or CEO of the company, that may not be the best person to reach out to initially. 
While every company is different, you probably had a point of contact while going through the initial interview process. 
Some larger companies have a Human Resources, or HR, department that handles all hiring and communications with prospective employers. If this is true for the job you are seeking, reach out to your point of contact in HR. If you spoke with multiple people, think back to the person you had contact with the most or with whom you built the most rapport. 
Many small or family companies don't have dedicated HR departments and handle the hiring process through a designated member of management. In this case, whoever reached out to you first regarding your initial application and interest in the company, would be the person to contact.
It is important to follow the company's chain of command for hiring. So, even if you were interviewed and offered the job by the President or CEO of the company, they may not be the best person to reach out to in the first instance.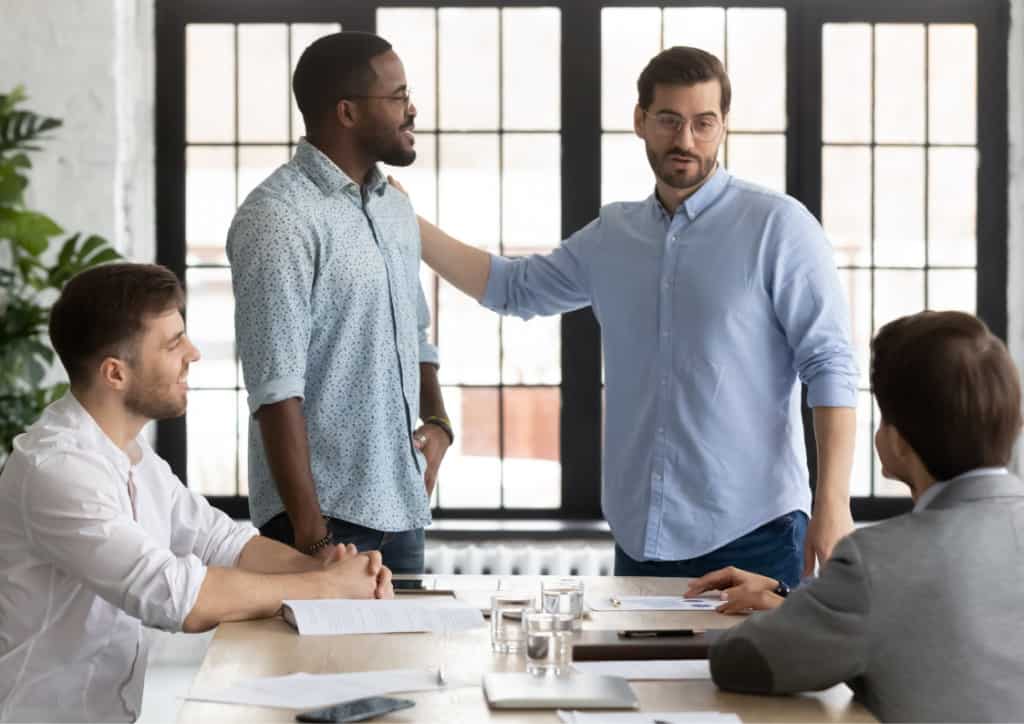 How should you make contact with the company you turned down?
Business is almost entirely digital these days, and almost everything involved with applying for a job happens via computer. If you were successful enough to receive a job offer, you probably went through all of the stages of the digital application and ended with a phone call or some type of person to person interview. 
Person to person interviews allow the conversation to flow freely and are the fastest way to build rapport and trust, which is why you need to pick up the phone and call the company. 
It's normal to consider the easy route and hide behind the computer screen, pleading your case through email. However, your best chance of success in landing another job offer with the company is to make human contact and have a real-life conversation on the telephone. Like it or not, you must pick up the phone and make a call!
Speaking on the phone allows an actual conversation to take place. You can explain your reasons for turning down the job and why you have changed your mind and think they should consider you for a second opportunity. 
A phone call allows the employer to ask any questions that naturally arise in the conversation about your explanation. Instead of a pre-written email, your honest answers in real-time will help establish trust. 
Crucially, what should you say to the hiring manager?
Now that you know whom to contact and how to contact them let's focus on what you need to say. 
No matter what you say or how the conversation goes, the most important thing to get right is having the right attitude. 
Remember, you are asking them for a second chance at a job you initially rejected. They spent time and resources to give you the job offer, so asking for reconsideration requires a humble attitude. 
It is important to be confident because you are still selling yourself like you were in the first interview. But do not come off as arrogant or assume that they will still want you for the position. 
Approach the conversation honestly and explain why you did not accept the job offer. Then, explain what has changed in your life that makes the job a good fit for you. 
You will need to convince them of your sincerity to re-establish trust. The best way to convince someone you are being sincere and honest is simply to be sincere and honest! 
After you explain why you made a mistake in rejecting the job offer, remind them why you are still the best candidate and what you can offer the company. They were interested in you enough to initially offer you a job, so a reminder of what you bring to the table is appropriate.
Be prepared to answer any questions the employer has. Keep in mind that they may be suspicious or even hurt that you rejected them. 
They may not have an initial answer for you during the phone call. This does not mean they will not consider what you have to say. Remember, there were likely many stages to get to the first actual job offer, so be patient and understand that they have a lot to consider and revisit.  
Let them know you are available to answer any further questions that might arise in the future and thank them for their time and willingness to talk with you.
Closing notes
After the phone call, follow up with an email restating your interest in the position and thanking them for their time. This allows you to rebuild your reputation and builds trust that you can handle yourself as a professional, even if you don't get your way.
Remember that not that long ago, they thought you were the perfect person for the job, which is why they tried to hire you in the first place.  
Hopefully, when you initially declined the offer, you did so in a professional way that made the company want to still work with you now that they have the chance. 
If the company is  unable to offer you a second chance because the position has been filled or they are moving in a different direction, make sure to end on good terms. Business is all about networking and building a great reputation about your professionalism and skills.  You never know what might open up in the future and it's always a good idea to leave the door open for future opportunities. 
Similar posts
Is it a bad look to glace at notes during a video interview, or by doing so does it show interviewers that you're invested and well prepared?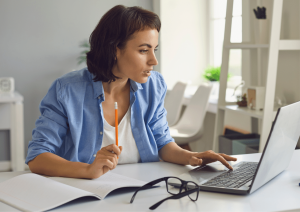 Find out what the repercussions are for resigning a job with immediate effect, as well as when it might be appropriate.