How To Start A Freelance Writing Career (With Zero Experience)
The idea of making money by being an online freelance writer is rather romantic.
However, it's a genuine challenge to get to the point of being a freelance writer, but it's also a feasible career to aspire to, especially if you adopt it as a side hustle first.
As a freelance writer, making a career and a decent income, I'm going to impart some wisdom.
A lot of it will be "do as I say, not as I do", since my route to writing was a little unconventional. There is a well-trodden path into this online part-time job, and you can even make it full -time if you want.
Here, I'll share with you: 
The initial steps you should take to learn your craft as a freelance writer
Things you need to know about before starting your new career
How to build a portfolio and reputation as a freelance writer
Different ways to make money as a freelance writer online
As well as explain what I myself did and why it might not be the best example to follow 😉
Choose your writing niche​
Having the thought "I want to make money writing online" is great, but how are you going to do it?
There are lots of different areas you can write in, known as niches, as well as different styles of writing – it's not just fiction or non-fiction anymore.
Understand what you want to write about.
What are you interested in? What are your skills, qualifications, and work background? You're much more likely to get work writing about something you have real world experience in. Niches such as travel, life coaching, consumer technology, and ecommerce are popular, but there'll be websites in every niche that need writers.
Once you know what to write about, next up is how you're going to slot into that niche.
The two basic types of writing for the internet are:
      Copywriting – this is marketing writing; your aim is to sell something to the reader and needs persuasive writing and an understanding of the product and the target audience.
      Content creation – blogs and articles fall into this category; it's usually more of a soft sell and is used to get a website to rank on Google. More on that later.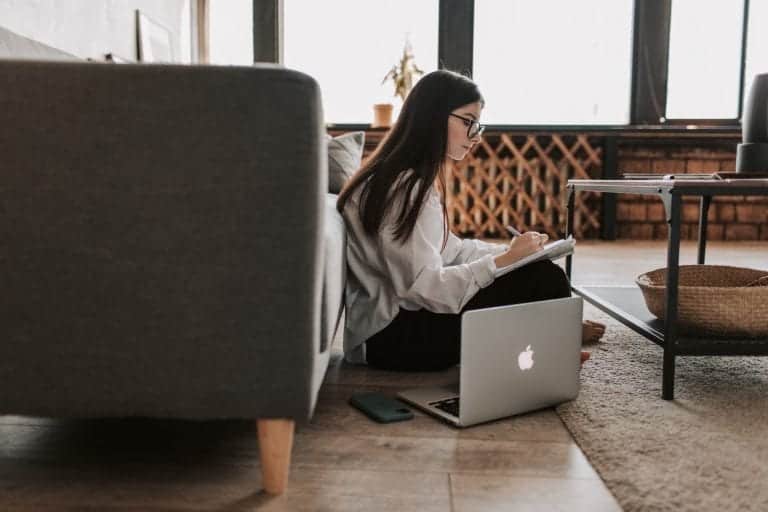 Get skills
Words are wonderful things, we can paint pictures, soar through landscapes, educate, and convince.
For the few it comes naturally, but for the many (myself included) the skill of becoming a good writer is something I had to work at.
If you're dedicated to earning extra income with a career as a freelancer online, drop your assumptions and learn how to write well. 
There are a range of courses available, whether at your local college or online. Prices and time frames vary, as do the qualifications you get out of it, so choose carefully.
Rather than having to figure things out as you go, getting to grips with the concepts of what makes a good piece of writing will stand you in really good stead.
There's a new language to learn
Before I started freelance writing online, I had no idea about SEO, keywords, SERPs, meta description…
These words might not mean anything yet but they will become your world when you start looking at writing as your idea to earn extra income online.
The aim of most online writing is to get a website on the front page of Google.
SEO means search engine optimisation, and you use keywords in your text to try and have your work match what people are searching for online.
SERPs = search engine results pages, where you see the meta description – the two-line description below the link on Google.
This is just the beginning of understanding how to be a good freelance writer online.
Learning about these and all the other SEO jargon will allow you to move comfortably through the world of freelance online writing.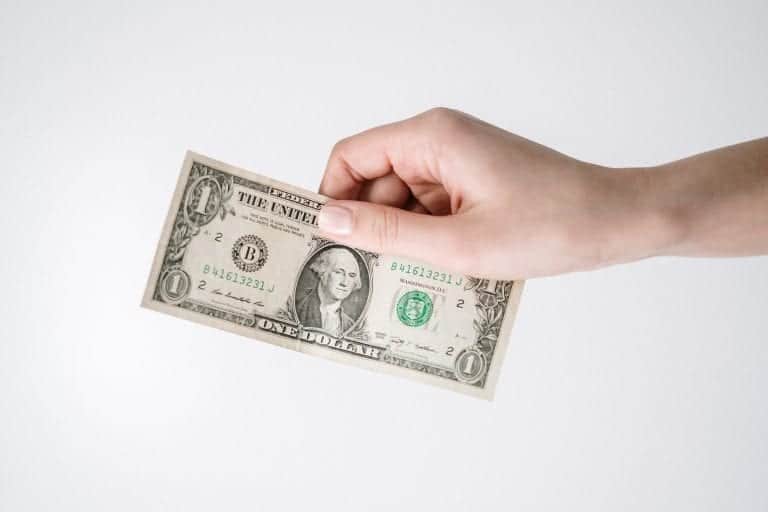 How do I get businesses to pay me to write for them?
Once you've learned the craft and begun to understand how to make your writing effective, it's time to make a portfolio. Businesses will want to see what you've already written in the past before giving you a freelance contract, even someone offering a contract for a single piece of content will scrutinise your material heavily. 
This is called a portfolio.
You can build your portfolio in a few different ways, and using a mix of these will get you going quicker. There's still a lot of work that you need to put in at this point, but persevere – it's worth it.
Creating a writing portfolio
Make your own website. When you create your own site, you can do lots of different types of writing: copywriting on your home page; content creation on your blog pages; how-to guides; and product comparisons. You can show potential clients that you know your niche as well as your trade.
Work in return for testimonials. Approach businesses that you admire or would love to work with and offer to do writing for them. Since you're starting out, you can ask them to give you a testimonial and use their site as part of your portfolio. A job well done could result in referrals, too.
Work on your social media presence. You can publish your own content on social media to show clients how good you are with words and how engaging your writing is – the more likes you can generate, the more they will be interested to work with you. Facebook and Instagram are good places to start, if you're writing in business and IT niches, LinkedIn is also a good place to publish.
Exchange your skills. Facebook is filled with groups of freelance writers and other people looking to make extra money online. If you want help to build your website, offer to write in exchange for coaching or work on your website so you have more content to show potential employers.
Finding clients as an online freelance writer
You've got the skills, learned the lingo, and got some proof you know how to write for the internet in your portfolio. Now, it's time to earn extra income online. Where do you find paying customers, though?
You can check out freelancing platforms online, one of the most popular is Upwork, and there are plenty of others. Potential clients post the work they want doing and you make a proposal to work for them. These sites are very competitive and it can be hard to get your first online writing job, but keep going.
Pitching to businesses you think need your help is another way to find clients. Once you've understood your niche, you'll come across plenty of websites that need polishing up or have an empty "Blog" menu tab. Write a killer pitch about why they need their website to read better and why you're the perfect person to do it based on your portfolio.
Networking is a very effective way to find clients. Some of my most reliable clients have come from a personal recommendation from another client. Join Facebook groups where jobs are advertised and connect with professionals in your niche on LinkedIn to find out about opportunities.
Closing notes
Being a freelance writer and earning extra income online is definitely a way to make money. My journey into the industry was more accidental rather than conventional, and I suggest you put together a plan rather than figure it out as you go along.
There are clear steps to take and an investment of lots of time and some money is needed. Knowing where to direct this time – in studying how to be a writer and how SEO works and then building your portfolio – will give you a faster and more effective return on your investment.
Personally, I took any gig that came along and learned on the job. It's not easy, I wasted a lot of time on projects that had no value, and took a while to find a niche. Learn from my missteps and you will be able to kickstart your writing career online and create an online part-time job for yourself that can in time easily become a career.
Similar posts
Is it a bad look to glace at notes during a video interview, or by doing so does it show interviewers that you're invested and well prepared?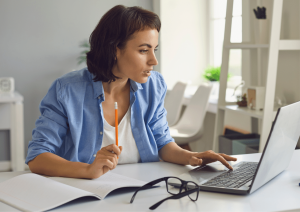 Find out what the repercussions are for resigning a job with immediate effect, as well as when it might be appropriate.