Job Listing Requirements Explained In Plain English
When it comes to applying for new jobs many of us are pushed out of our comfort zone.
We feel uncomfortable when rating our own expertise and selling our skills and abilities to potential employers.
This isn't always a negative as Live Science found those amongst us who boast about our abilities are often out of touch with how others perceive them.
This reluctance to stick our neck out and champion our own cause is a common problem when searching for a new job or promotion and often results in us delaying taking that first step.
This may be because…
it requires time and effort to fill out an application
we don't wish to get rejected to a position we're emotionally attached to
the thought of taking part in an interview process is plain uncomfortable
Either way our modesty and self doubt can seriously hamper ambition when seeking out a new role. 
Self-doubt is fuelled further when faced with convoluted job postings demanding a vast array of "mandatory skills", "mountains of experience", and "endless qualifications".
Many of the skills desired by an employer are corralled under the banners of 'essential' skill or 'necessary' skill.
This can lead to the feeling that you are under qualified if you in your own mind you don't quite hit the mark of every single skill being sought.
Harvard Business Review acknowledge that employers setting the bar of 'essential' and 'desired' skills too high is a bit of a stumbling block when it comes to finding the right candidate.
Harvard Business Review themselves recognise that businesses are often overloading their job listings and call for realistic requirements to form part of the hiring process.
In this scenario the outcome almost always leads to that position being filled by someone without all of the skills being sought.
This is because individuals that do have the full compliment of skills are usually not satisfied with the level of salary being offered.
We want to encourage you to think beyond the boundaries set by recruitment departments and job listing sites.
You are more than a resume and you are almost certainly more qualified that you think!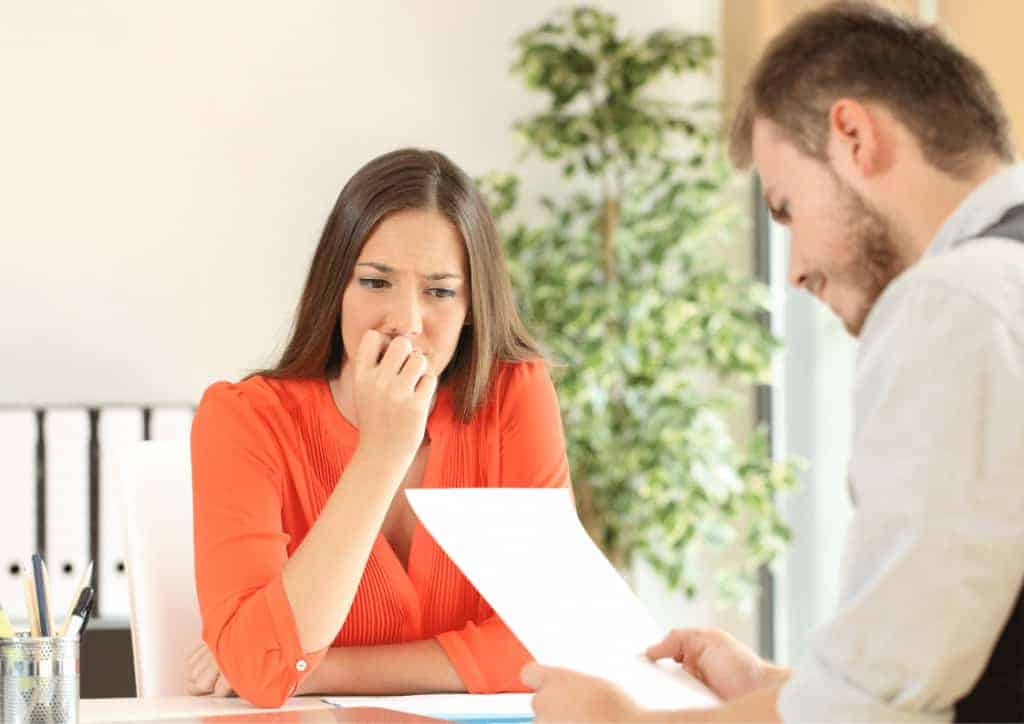 The important job posting definitions that you should know
Many of the most popular online job posting sites (Monster, Indeed, ZipRecruiter) format their listings under standard sub-headings, and taken at face value these job posting definitions can bring about a world of confusion. 
Generally sub-headings include…
Key Responsibilities and Duties
Essential Skills
Advantageous Skills
Minimum Qualifications
Candidate Characteristics
We can't do much about the responsibilities and duties of the role as at this point as we probably don't hold enough trust or influence at this stage to suggest alterations to the job description.
However, the 'Essential Skills' and 'Advantageous Skills' are far more subjective and worth challenging. Don't be tempted to exaggerate your skillset as background checks could catch you out.
What do these job posting definitions actually mean?
Job posting essential skills are crucial to understand​
We'll use a job posting example for a software developer to show examples of essential skills .
"Strong programming and problem-solving skills
Both academic & personal (or commercial) programming experience
Experienced in multiple programming languages
Able to pick up new programming languages quickly
Strong grasp of programming constructs and Boolean logic
Understanding data structures & data processing techniques
Ability to work individually or as part of a team"
 If you're new to the industry, either not long out of university or having made a career switch, the demands of this job listing could appear quite intimidating.
Of course a company has the right to ask for the perfect candidate in their job postings. Why wouldn't they?
If you had your own business wouldn't you also hope that the best candidate of all time will put their hands up to join your team? However once broken down the 'Essential Skills' shouldn't be seen as a barrier at all.
Starting with the hard skills (programming, data structure & data processing techniques), the skills being sought by the company are clear cut.
Open to interpretation however are the descriptors stating the degree of ability you need to hold to perform the job effectively.
Just what does strong (strong programming skills), experienced (experienced in multiple programming language) or having an understanding  (understanding data structures & data processing techniques) mean in the context of the role.
For example if your knowledge of Boolean logic consists of a couple of YouTube tutorials only, let alone a strong grasp is it worth putting any more time into pursuing the vacant position?
Absolutely it is.
'Strong' = a measure of how well understood a topic is. Not a quantifiable period of time or a specific qualification or certification. Don't think you are not a strong candidate because you are not an industry leading expert.
'Experienced' = entirely relevant upon the opinion of what experienced means to  interviewers and other candidates.
'Understanding' = taken literally this would mean being knowledgeably aware of a topic. In the context of this application, the advert is not demanding you have past working experience in data structures & data processing techniques.
Having doubts about proceeding because of a perceived lack your hard skills could mean you fall in the bracket of suffering impostor syndrome.
Soft skills carry just as much weight at formal qualifications
Secondly, we have soft skills listed within the job post.
These are interpersonal or people skills.
strong programming and problem solving skills
the ability to pick up new programming languages [information] quickly
the ability to work individually or as part of a team
Don't discount the value of these soft skills.
LinkedIn recently conducted an employment survey and found recruiters are consistently short of, and seeking those with soft skills including:
creativity
persuasion
collaboration
adaptability
emotional intelligence
In fact team working, the ability to solve problems and make decisions, and planning and  prioritising work are the most sought after skills in business today.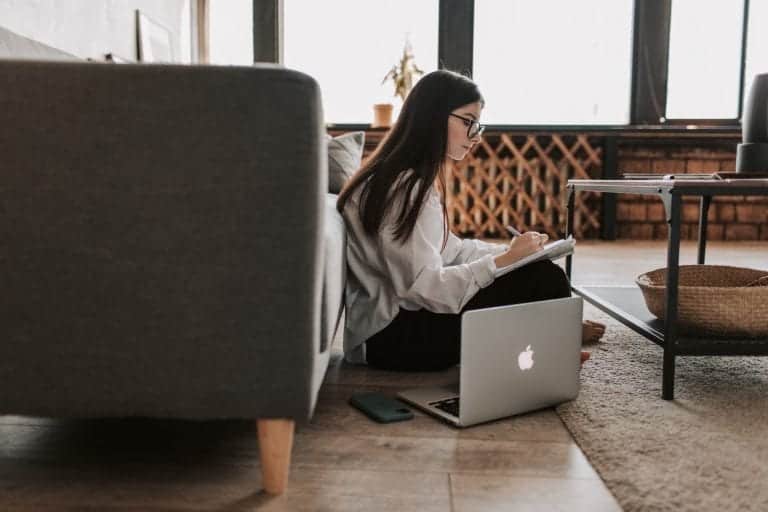 'Advantageous skills' shouldn't put you off applying
Strong mathematics background
Mobile app programming experience
Clinical experience (medical, doctor, ophthalmology, clinical, or research environments or solutions)
Using the title 'advantageous' suggests these skills are not required to complete the core duties of the role, but rather would help complete additional duties or cross disciplinary elements within the business.
If they were deal breakers the advantageous skills surely would be leveraged with far more emphasis. Wouldn't they?
There could arguably be tens and tens of advantageous skills to every job role, so don't be afraid to shout about skills you possess that haven't been listed in what is likely a concise job description.
If you have no understanding of a particular advantageous skill, a statement in your application like…
"Whilst I have been teaching myself mobile app programming, it has become apparent that an understanding of how we interact with our mobile devices could help develop better user interfaces. That is why I have also invested in undertaking human behaviour and psychology modules with the end goal of providing a better customer experience." would work well.
This statement shows not only have you taken the initiative to teach yourself the sought after advantageous skill but that you are also considering the best interests of the company at this early stage.
To be clear, I'm not advocating that you should attempt to fleece an employer so as to secure yourself an interview slot. There's a difference between challenging the tradition application process, and fabricating lies.
This isn't a wise idea in any case as there are tools being developed to filter out falsified claims on resumes. Something which these days occurs at a rate of 1 in every 5 job application.
Closing notes
Stand out from the crowd  by making a lasting impression with an interactive resume on Prezi.  Even if you appear to be under qualified for a role it sends a strong message to the hiring panel if you want this role bad enough to create a custom and engaging application.
Raise your hand and back yourself. If you don't then how can you expect anyone else to. Good luck!
Similar posts
Is it a bad look to glace at notes during a video interview, or by doing so does it show interviewers that you're invested and well prepared?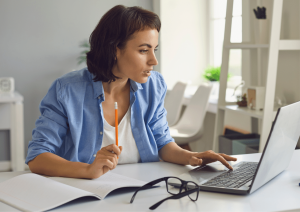 Find out what the repercussions are for resigning a job with immediate effect, as well as when it might be appropriate.