Resume Checklist To Help You Get Hired
Ok, so admittedly updating your resume is not exactly the most exciting of tasks.
The thought of once again re-drafting this document is so uninspiring that the majority of us allow our resumes or C.V.s to contain outdated information, old fashioned cliched language and become horribly difficult to read. 
You and I however don't mind putting in the work to get ahead of the crowd and place yourself at the head of the pack when looking for a new job. All through addressing simple common problems often found on resumes. 
So, without hanging around let's get into a quick refresh of your resume using the resume critique checklist below. 
For visitors on mobile, the format of the resume checklist table really doesn't read well. Sorry. We tried time and again to present the table visible to desktop visitors on a small screen, but each time it's turned out less than perfect. 
So as a peace offering we made the resume checklist into a downloadable pdf that you can keep and return to in your own time. You won't even be asked to enter your e-mail address anywhere to get the download.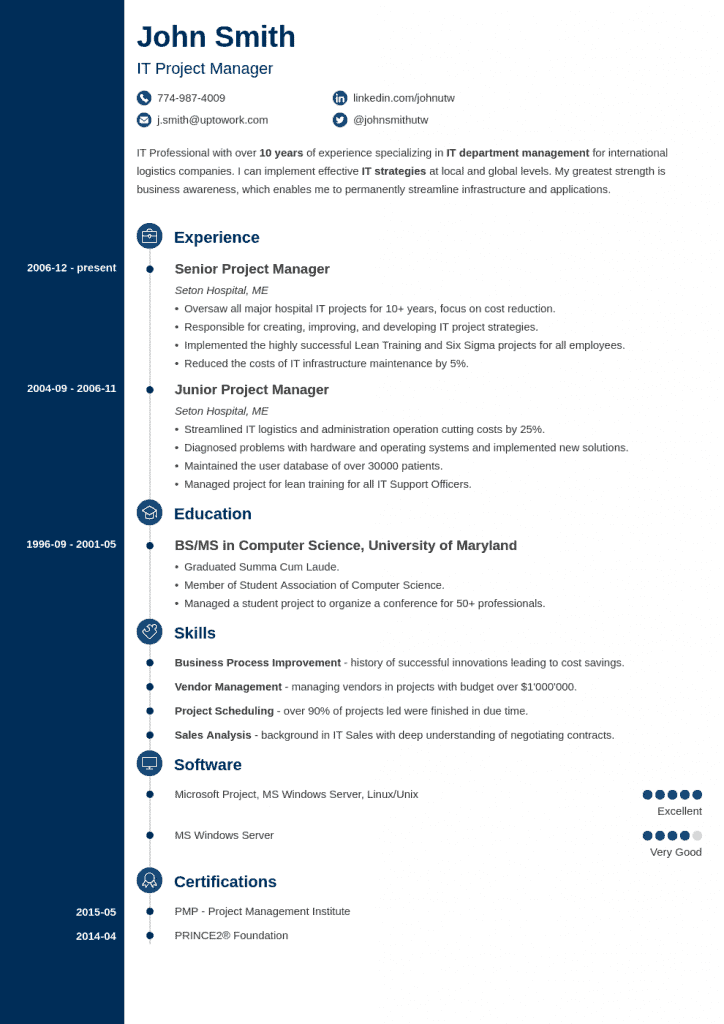 If it hasn't been too long since your last resume spruce up, then you might not need to complete a full resume critique in order to finished up with a stand out resume. In that case try these quick fixes which might help you get the task done a little quicker. 
For everybody else the checklist below lays out individual components of your resume that we are going to take a look over.
1. Before you start
Grab yourself a cup of coffee and clear your schedule for the next 30 – 60 mins
Prepare to style your resume text using an easy to read font such as 'Lato' or 'Montserrat'. 
2. Add your contact details
Your own contact details should be clear and obvious, and stand out quickly to anyone reading your resume for the first time.
Include your name, postal address, phone number and a personal email address.
Include work related social media accounts such as your LinkedIn profile inside the contact details section. 
As long as your LinkedIn profile is professional it can be an asset, possibly even helping to answer some of the questions the hiring team may have.
3. Create an introduction
In 2 or 3 sentences only, summarise how you and your strengths align to the job description. 
Remember your cover letter will likely carry most of the heavy lifting on this topic so this is really an executive summary only.
Style keywords in bold to make them stand out from the rest of the summary. 
Keywords are those skills and abilities you have that puts you in a good position to undertake the job being offered.
4. Flaunt your experience
In chronological order display only relevant previous positions. The key word here being relevant, as a full career run down may become distracting to the reader. 
Relate any experience mentioned to specific outcomes that benefited the organisation you work/worked for.
Consider using strong action verbs such as partnered with; coached; sustained and cultivated as these  words are interesting as well as descriptive. If these particular action verbs do not match well with your experience, jump online and conduct a quick search for resume action verbs to find more.
5. Next, add your education
Here add your highest-level qualification in bold supported with three bullet points that detail the most relevant course content, or any awards or achievements obtained across the duration of the course.
It is fine to add a second qualification but be mindful to avoid repeating information. You do not want to end up wasting valuable space.
6. Mention hard and soft skills
Include a list of both hard skills (knowledge and abilities) and soft skills (personality and character traits).  
According to LinkedIn some of the most in demand skills to include in your resume in are…
Hard skills: Analytical reasoning, video production, business analysis, affiliate marketing and UX design. 
Soft skills: Creativity; Persuasion; Collaboration.
7. Format for precision
Carry out a thorough spelling and grammar check.
Get a second opinion. Prepare open ended questions that will essentially provide you with feedback. 
Similar posts
Is it a bad look to glace at notes during a video interview, or by doing so does it show interviewers that you're invested and well prepared?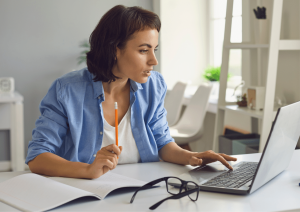 Find out what the repercussions are for resigning a job with immediate effect, as well as when it might be appropriate.