Is It Better To Apply For Jobs Directly Or Through A Recruiter?
Searching for a new job is often scary and exciting at the same time. You need to decide on the type of job that you want, look for open positions, and prepare resumes. You may also need to make a choice between working with a recruiter or applying for jobs directly.
So, firstly, should you work with a recruiter when looking for a new job?
Recruiters offer several advantages during a job search, including access to more job opportunities and an established relationship with hiring managers. Most recruiters also help candidates better prepare for interviews, increasing their chances of getting job offers in the first place. On the negative side, some recruiters may push candidates toward jobs that are not the right fit to gain a closing commission or reach targets. 
Working with a recruiter is not always necessary, but they can broaden the job search and assist with each stage of the hiring process. A recruiter typically helps each candidate with the following:
      Preparing a resume
      Developing a portfolio
      Interview techniques
      Reviewing job offers
      Continuing the job search
Yet, applying for a job directly also provides advantages. Individuals with more experience or less competition for open positions may find it easier to apply directly to a hiring manager.
Working with a recruiter and applying directly both provide unique benefits. In the following post, you will explore the pros and cons of both approaches to help you make a more informed choice.
Applying for jobs directly versus working with a recruiter
Recruiters specialize in helping organizations fill open positions. They find, screen, and attract candidates. However, job applicants can usually also  apply directly with a company through their hiring manager.
Hiring managers may reach out to candidates or wait for applications to filter in, depending on the industry and demand for the job. Yet, recruiters may provide access to more job opportunities.
Advantages of working with a recruiter include:
     Access to more job openings
     Help with preparing your resume
     You'll interview advice
     It can reduce the stress of a job search
Recruiters help you find a job, which is not always a straightforward easy process. Most job applicants are rejected without reaching the interview stage, in fact only about 1 in 50 applicants receive an invite for an interview. Working with a recruiter may boost your odds of landing a screening call,  interview and subsequently getting a job offer.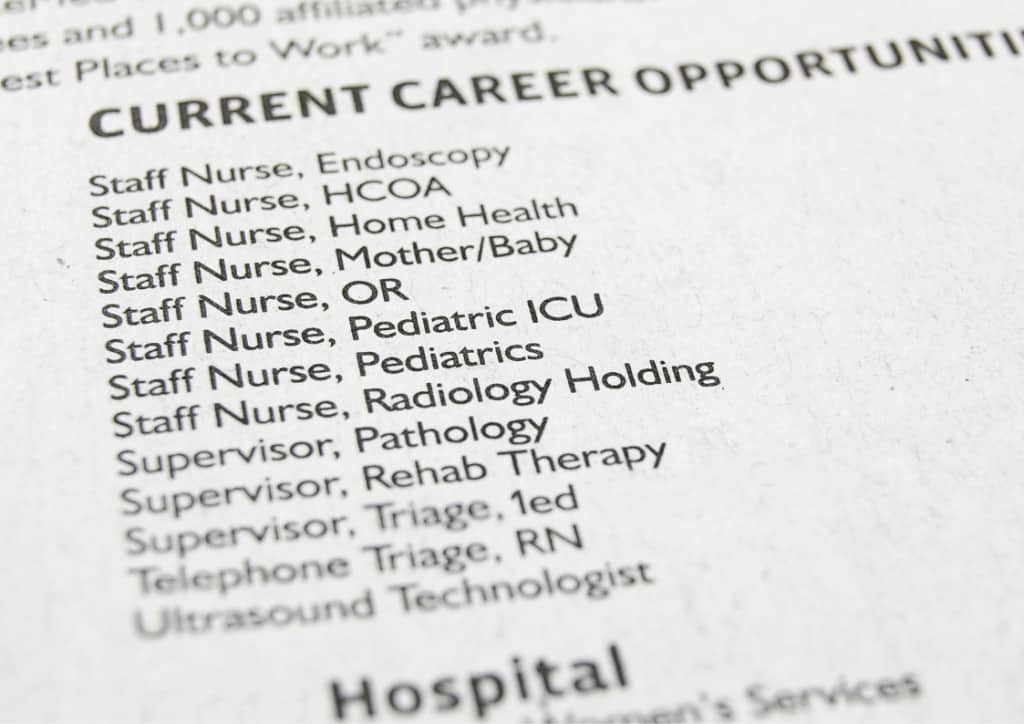 Recruiters provide access to more job openings
Recruiters make it easier to explore job opportunities, as they have access to more open positions. While many companies post job listings online, some positions are never made public and are only available through a network of recruiters.
External recruiters also work with a wide range of companies and keep track of the job market in their region. They are better equipped to find available jobs compared to the average job seeker, as they already know who is hiring and what jobs are out there.
Recruiters may help with your resume and interviews
Recruiters earn money when someone gets hired. To help you get a job offer is also in their interest and so you may receive help compiling your resume and references, as well as preparing for interviews (plus even some insider tips such as when it's o.k. to veer from totally accurate information on your resume).
Recruiters know what companies look for in job candidates, so they can review your personal documents and ensure that it meets the specific needs of each potential employer. In this respect you decrease the risk of omitting information that could help you get hired.
Recruiters also understand the typical interview process and can offer tips for making a greater impression. They may provide more knowledge about the company and even the position itself should they have a relationship with the hiring company. They may even suggest questions you can and should ask your potential employer to help nail the interview.
Tip: If you are going solo, check out these tips on how to refresh your resume to stand out from the crowd.
Recruiters may reduce the stress of searching for jobs
Working with a recruiter may help reduce the stress of applying for jobs.
A study found that 73% of job seekers find the process of looking for a job to be one of the most stressful events in their lives.
Recruiters reduce stress by assisting with each stage of your job search. They find suitable jobs and help arrange interviews. If you fail to get a job offer, recruiters are ready to line up the next interview.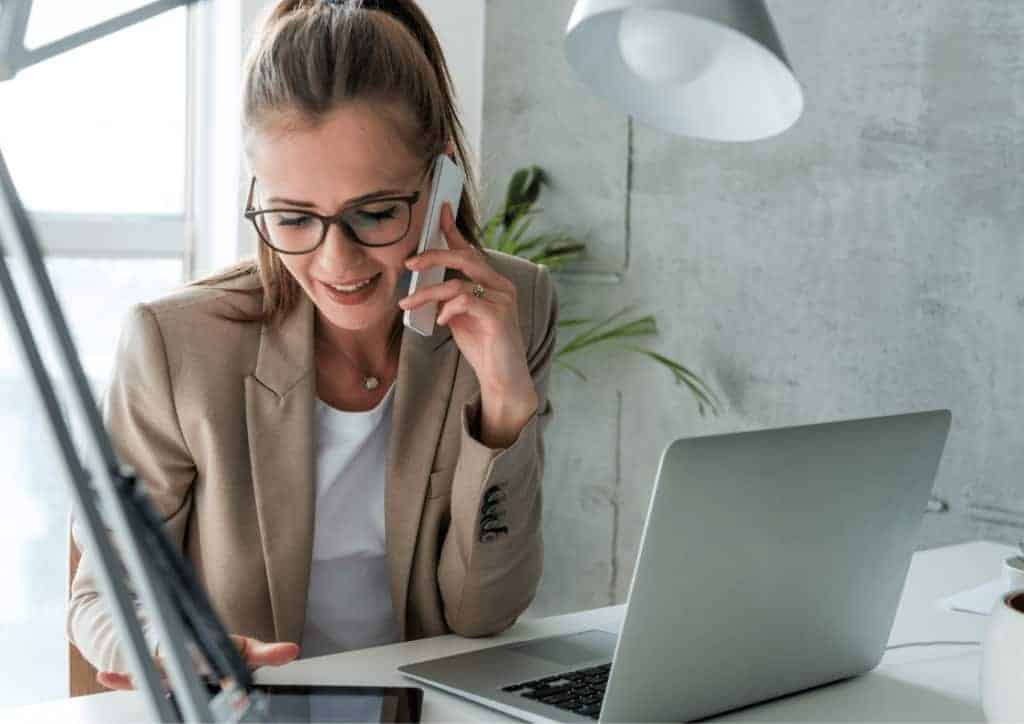 Applying for jobs directly ensures each job is the right fit
Some recruiters simply try to arrange as many interviews as possible, hoping that one of the interviews will lead to a job offer. Unfortunately, arranging more interviews means that some of the job openings may fail to meet your needs.
Recruiters may broaden the scope of the job search to include openings that do not meet all your requirements. For example, you may find yourself interviewing for jobs outside of your preferred region, industry, or experience level. These interviews waste your time and may decrease your confidence in finding a job.
Alternatively, some recruiters may narrow the scope of the job search too much. A recruiter may focus solely on one aspect of your work experience, pushing you toward a job that you are not completely interested in. This may also limit your opportunities.
When should you work with a recruiter?
Working with a recruiter is especially helpful for job seekers with specific skill sets or fields with a shortage of talent. If you have hard-to-find skills or a lot of experience in your industry, recruiters may increase your chances of finding a job worthy of your talents.
Recruiters are also often used to land jobs as companies that tend to attract the most talent. For example, individuals in the IT industry may find it easier to explore job openings at major tech companies when working with a recruiter.
Job seekers often work with recruiters to find high-level jobs. Yet, individuals who are just starting their careers, or are reapplying for a job they previously declined may be better off talking directly to a company's hiring team. .
Most organizations do not use recruiters to fill entry-level jobs. Recruiters typically receive a commission based on the employee's salary, which means that the employee costs more to the employer. As entry-level positions are easier to fill, most companies are unwilling to pay the extra fee to a recruiter.
What is the difference between external and internal recruiters?
External recruiters are third-party agencies hired by companies to assist with their staffing needs. These third-party agencies are also called staffing agencies. They work with a variety of companies in their region, making them a good source for exploring a variety of job opportunities.
Internal recruiters work within an organization as part of the HR department. They reach out to candidates who meet the needs of the organization and arrange interviews. Unlike an external recruiter, an internal recruiter does not work with multiple companies.
Closing notes
Working with a recruiter can help with your job search as they provide visibility and access to job openings which are not always released publicly. They also help prepare your resume and provide interview advice which may increase your chances of finding a job quicker.
Yet, recruiters also typically get paid when someone accepts a job offer so some recruiters simply want to fill positions as quickly as they can instead of focusing on your best interests.
Not every recruiter will be able to serve you well. A recruiter may, for example, only focus on a specific industry or role instead of broadening your search. They may also line up interviews at companies that do not fit your needs in the hopes of earning another commission.
In the end, recruiters may save time, but it is up to you to ensure that each job opportunity is the right fit.
Similar posts
Is it a bad look to glace at notes during a video interview, or by doing so does it show interviewers that you're invested and well prepared?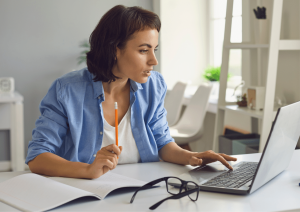 Find out what the repercussions are for resigning a job with immediate effect, as well as when it might be appropriate.